| | |
| --- | --- |
| | Site Search: |
updated 2010-11-20
About
How do I contact you regarding this website?
Email adam AT SLNameWatch.com
Why does your available last name list only have one entry, Resident? (added 2010-11-20)
For new residents, last names are no more. Still, they have a last name stored internally in SL's databases. That last name is Resident, and it appears only in viewers before 2.3 and when the database is queried directly through libsecondlife (for now). Display Names: Bringing Greater Self-Expression to Second Life Idiocy regarding names It's All in a Name: Display Names in Second Life Names on display Display names complications Now in beta: Screwed up chat logs Viewer 2.3 Beta Available Today With Display Names and More Did you hear that? She said "MORE!" Viewer 2.3 Launches with Display Names Display names launched with Second Life 2.3 Display names, phase 2 SLNameWatch.com was founded in May 2007. SLNameWatch.com is a database of the last names available for selection inside Second Life® , the 3D Metaverse created and maintained by Linden Lab®. Both currently available last names as well as "heritage" last names are tracked. Statistics are collected on the usage of the names, and the date span of their availability (provided they were released after May 2007). I imagine that someone would visit SLNameWatch.com to find Site created on 2007-05-25.
Mission Statement
It is the effort of SLNameWatch.com to provide unique, desirable services to customers without causing any harm to Second Life® , Linden Lab®, or any Second Life® user's enjoyment of the Second Life® platform. Second Life® agent names are to the 3D internet what ".com" domain names were to the 2D internet. Linden Lab® only makes certain last names available, and only for a limited time. When Second Life® last names are removed for the join now page, they are retired FOREVER. The following information on Linden policy is taken from Second Life® Last Names FAQ .
When are last names retired?
Kind of like Beanie Babies and other special rare collectibles, a last name is heritage (which means it's cycled out of active usage and no new Residents can choose it) after a certain number of usages.
Can I unretire a last name? I really like one but it's long-gone!
Sorry, no. Generally speaking, once retired, a last name can't be revived.
When are last names created?
There isn't a set schedule to them. As soon as old names are retired and the list of choices gets shorter, we replenish and add them in batches. Traditionally, we've done themes, like hockey players, economists, food, and rock stars, but sometimes we'll add new ones without a theme too. Last names aren't announced ahead of time.
So, this takes us to the basic assumptions and founding principles of SLNameWatch.com:
SL™ does not allow you to choose a custom last name. You are limited to the list they provide.
The release and retirement of last names is largely, but not entirely, unpredictable. Currently, the only tool provided by Linden Lab® regarding the release and retirement of last names is the join now page on the Second Life® website.
All last names are eventually retired forever.
The number of people that can have a given last name is limited, but some last names are more popular than others, and other names are more unique. Currently, the only tool provided by Linden Lab® for assessing usage counts is a limited in-world people search tool.
Last names are added and removed from the list for the purpose of, among other things, allowing "early adopters" to have a built-in, permanent uniqueness to their name.
Once retired, a last name can never be used again for a new agent.
Linden Lab® intends for last names to be "collectibles", and owning an agent with a last name associated with an early bird in the Second Life® metaverse will convey a value that it is the policy of Linden Lab® not to take away.
With respect to the advantages given to early-adopters by Linden Lab® policy, Second Life® last names are similar to the .com names.
These factors together create a demand for statistics, information, and services related to name registration and ownership that are not directly provided by Linden Lab®.
Technical
How often is the data behind this website updated?
The list of available names is tested once per hour. The counts of how many agents have a given available last name is updated once every 10 days, on a rolling basis. The counts of how many agents have a given heritage last name is updated about once every 4 months, on a rolling basis. These counts are not likely to change much. Agents with these last names can be deleted, but none can be created. The counts can only go down. In case of backlog, the updating of active last name usage counts takes priority.
A last name I know of is not listed in your database. Why not?
We were not able to discover this last name in an automated way. We will need to add it to the database manually. This happens with some of the more rare last names. We kindly ask that you send us an e-mail (adam AT SLNameWatch.com) . We'll add it to the beginning of the queue immediately.
A last name has a usage count of 1, but I know there is more than one agent in SL™ with this name. What's wrong?
This last name hasn't been counted yet. Check back in a few days.
Something appeared in the latest news section of the home page, but it's gone now. What was it?
Alert Feature implemented — 2007-06-18
Table navigation, sorting implemented — 2007-06-19
90.0% Coverage achieved — 2007-06-20
Site Officially Launched — 2007-06-22
Name rotation automatically detected. Alert system worked precisely as intended. — 2007-07-26
Name rotation detected. Alert sent on cue. Thank you, Linden Lab!. — 2007-09-11
Over 100 users have signed up for the SLNameWatch.com alert list. Have comments of suggestions for the next phase of SLNameWatch.com? Let us know what you want SLNameWatch.com to be. Email adam AT SLNameWatch.com. — 2007-10-18
Name rotation detected. Alert sent on cue. — 2007-10-22
New Feature — "Days Active" column. For Active names, this is a count of days since the name was introduced. For Heritage names, this is the duration that the name was open, if known. Blank if not known. — 2007-10-22
New Feature — "Recently Discovered:" and "Recently Updated:" cute list on home page — 2007-10-26
Feature Reminder — For your own free yourAltsName@SLNameWatch.com email account, contact adam AT SLNameWatch.com . This is useful if you would like a separate email account with which to register your alt! — 2007-11-02
Bug Fix — LL changed their economics stats page slightly. This caused an error on my home page. Fixed. The total residents figure is now updated, and future changes to LL's economic stats page will no longer break my home page. — 2007-12-21
Bug Fix — I knew that LL offered a 3rd-party registration API. What I didn't know was that 3rd parties, such as CSI:NY might have EXCLUSIVE last names that are not otherwise available through Join Now! What's up with that??? I have made some fundamental changes to the way this website handles active v. heritage status, and added some features to present this information to you. Enjoy! — 2007-12-22
Re-enabled Feature — Date Opened and Date Closed fields in the single last name view. I don't know why these were disabled. They always worked, but were not displayed for heritage names until today. — 2007-12-26
Creator's Personal Blog Launched — 2008-01-01
The word "retired" has been replaced by "heritage" in many places on this site. — 2008-03-14
Name rotation detected. — 2008-03-14
LL has changed the Join Now page so that only 60 last names appear in the drop-down, even though many more than this are available. Needless to say, this is seriously confusing the script I use to determine which names are available. I have written more details, here. Until I can think of a way to counter this unexpected change, some names will be listed as "heritage" even though they are "active". Also, the some of the stats at the top of the home page will be inaccurate. — 2008-03-14
The userbase of people named Allen is now so large that it caused my importer script to run out of memory. I spent the morning re-writing it to use less memory during processing. — 2008-03-15
NEW FEATURE: SLNameWatch.com -- Join Now Page Catalog. If you are looking to create an alt with a particular name, this page can help you track down which of the 24 Join Now servers to use. The list of 60 names available on each Join Now server is randomly shuffled periodically, and I can't tell precisely how often this happens. But, this page is updated every 15 minutes, at 8, 23, 38, and 53 past the hour. Handy links take you directly to the Join Now page where your desired last name was last seen. Use your browser's find function. — 2008-03-16
New article: How To Get The Last Name You Want — 2008-03-16
This website no longer makes a distinction between official and alternative Registration portals. If a name is listed as active, and you want it, use SLNameWatch.com -- Join Now Page Catalog to find a portal that offers the name you want. — 2008-03-19
Minor Tweaks. Title bar now changes based on page contents. Site search feature added.. — 2008-03-24
Don't bother trying to create an account with the last names starting with UnitTest. Linden Lab™ released these names by accident at seems. A user at Massively and several at SLUniverse report that their new accounts were disabled shortly after creation. If you want to try, use the 3Immersions RegAPI, but I strongly suspect you will be wasting your time. — 2008-04-14
New article: Stop Changing The Join Now Page Please — 2008-05-16
New article: CSI:NY registration portal has closed I have removed it from the SLNameWatch.com -- Join Now Page Catalog — 2008-05-18
New article: WEB-678: Last Name Early Retirement? — 2008-05-26
#WEB-704 — It is time to release new last names — Please retire the current last names and release some new ones. Thank you. — 2008-07-09
Blog Post: SLNameWatch Donation Kiosk and Update — 2008-07-12
Linden Lab has changed the behavior of the Join Now page again, and I cannot immediately decipher the new pattern. I will spend some time trying to figure it out. In the meantime, the Get The Last Name You Want page will be largely inaccurate. The Alert Feature is unaffected. — 2008-07-13
Changed sort-order of home page — 2008-07-16
Blog Post: Changes to Official Join Now System — 2008-07-23
Get The Last Name You Want page changed to reflected changes to Join Now system. Updates adjusted to 1 per hour (was 4) — 2008-07-23
Usage history feature added (click on any name to view it.) Historical backfilling in progress. — 2008-07-28
Historical backfilling of usage counts is as complete as it is going to get. — 2008-08-03
Blog Post: Ten Posts About SL Names. — 2008-08-04
LL added 88 names to the pool. SLNameWatch sent an alert message on cue. — 2008-08-08
Messenger is back in the available list thanks to a tip from an alert user. — 2008-08-11
Loosened the usage count update frequency to 10 days for active and 120 days for heritage due to unmanageable backlog — 2008-09-28
Please Vote For This SL JIRA entry WEB-841 - Refer-A-Friend link no longer exchanges calling cards with new signups.. — 2008-11-07
Added new column Reg per Days Active to further illustrate relative name popularity. — 2008-12-05
Added messages to last name detail view to clarify that some names are vanity names and some names were opened and/or closed before SLNameWatch.com was launched. — 2008-12-05
The computer I use to run libsecondlife bots has suffered a hd failure. There will be no updates to the usage counts for a while. This site will continue to monitor the list of available names. — 2008-12-08
Hardware issue resolved. The census bot is back, counting your name. — 2008-12-11
Minor improvements to Site Summary table. Fixed numerical sort order on Days Active and Reg Per Day columns. Added history plot to last name detail view. — 2008-12-13
Occasionally, last names from previous releases are revived in the official registration portal, usually for less than one hour. This website will now make a distinction between readily available names, and revived names. These names are marked with "(volatile)" in the status column. If a name remains active for 24 straight hours, the "(volatile)" flag will be automatically removed. — 2009-01-22
There was a critical bug in the available name script from 2009-02-03 to 2009-02-07. A new name alert email was sent on 2009-02-07, but the actual date of release was a bit after the 3rd. Sorry! — 2009-02-07
Linden Lab® no longer publishes the total number of residents on its economic stats page. It is impossible to calculate a "coverage" statistic now, so I have removed this from the site status box. Announcement: This means that SLNameWatch is now the authority on the total number of accounts in Second Life® — 2009-02-07
More than 865,944 accounts have disappeared from Second Life in-world search since 2009-01-21. I believe Linden Lab® conducted a massive purge of old accounts. — 2009-02-07
The purge has exceeded 2 million accounts. — 2009-02-25
Special thanks to http://secondlife.wikia.com for some information about Second Life's oldest last names. — 2009-02-25
I now get an error when trying to retrieve the list of names in the Official Registration Portal through several php retreival methods. I don't know how to fix it. So, in the Get The Last Name You Want page, no names will be listed under the official portal until further notice. — 2009-03-07
The account database and the census bot has been moved to new hardware. There was some downtime during the transtion. I'm catching up on the backlog, now. — 2010-06-26
It is becoming difficult to find 3rd-party registration portals. SLNameWatch knows of 45 portals, but 35 of them are dead. I added three, today. But that is far fewer than I'm usually able to find, when I go hunting. — 2010-06-26
Caught up. — 2010-07-14
© 2009 SLNameWatch.com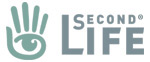 Second Life® and Linden Lab® are trademarks or registered trademarks of Linden Research, Inc. All rights reserved. No infringement is intended.